Here's where to get a Friday the 13th tattoo deal in Pittsburgh
Celebrate Friday the 13th — forever.
Alter Ego Body Art Studio
Check out 2018 Friday the 13th specials here.
It's not just any Friday the 13th, it's Friday the 13th during October.
So if you're looking for a way to celebrate the day — permanently — we've rounded up several Pittsburgh tattoo parlors offering deals.
If you get one, we want to see! Tweet us a picture here, or tag us on Instagram, #theinclinepgh, and we might just share your new ink with the world.
At this Downtown parlor, you can choose from more than two dozen designs, including an alien, a cat, a bat wing and a pumpkin (what better way to show your love for fall all year long?) — each for $13 (plus a mandatory $7 tip). All tattoos will be done in black ink and can be placed on arms or legs only.
The shop's co-owner Josh McQuade said the small, simple designs draw a big crowd. Last time the shop ran a Friday the 13th special, about 300 people got inked. One artist tattooed 100 people that day. The 4,000-square foot shop is located Downtown near Point Park University, so it's particularly popular with students.
If you go: 103 Smithfield St. It's walk-ins only, so prepare for a wait. Last year, people lined up to wait for their spot in the chair.
If you've been wanting to get a No. 13 tattooed on your body, this is your chance.
All No. 13 tattoos will be $13. With each tattoo artist offering their stylistic twist on the number, there are plenty of options, said part owner/head body piercer Dave Spik said.
Like this, but real: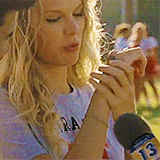 A bunch of other spooky tattoo options will be on the table, too, at a price of $31 (except for bigger ones, which are $66.60.)
It all starts at 11 a.m. at and could run late, depending on demand. Last year, tattooers worked until 2 a.m. for a crowd of more than 100. The promotion helps "give back to our regulars," Spik said, as a "little something for us to give."
If you go: 4136 Library Road. It's first-come, first-served, on a walk-in basis. Bring your patience: Last year, some people waited nearly five hours. There's a limit of two tattoos per person, but that may be pared to one per person, depending on demand.
13 Needles at Hocus Pocus promises $31 tattoos (plus a $10 tip) from a collection of more than 100 images, ranging in size.
"We have hundreds of designs. Most of them deal with superstition and good luck and blessings. Just crazy fun tattoos," owner Kalevi Tatu said. "There's so many designs."
It's the first-ever tattoo special at 13 Needles. Hocus Pocus, the specialty shop which shares space with the tattoo parlor, is celebrating its 19th anniversary Friday, so it was time for something special, Tatu said, and a festive day is in store, with a fog machine and a themed soundtrack.
If you go: 113 Meyran Ave. It's not just a tattoo parlor here. Hocus Pocus — which sells things like gemstones, good luck charms and tarot cards — is a good place to spend some time while you wait.
If you're up for a bit of Friday the 13th intrigue, Torch and Dagger, will offer themed tattoos, for a price of $80 each — but the images themselves haven't been announced. Customers can stop in and take a look at the pieces created by the shop's tattoo artists. Tattoo artist Jason Simonette said his repertoire will include some "Jason Voorhees" masks and some daggers. The images are full color and bigger than the shop's typical $80 tattoo, he said.
If you go: 4736 Liberty Ave. Again, it's first-come, first-served. There's no limit per customer, so get all the ink you want.
South Side shops
Two South Side tattooers teased a Friday the 13th special, so stay tuned to their pages for details.
— Staff writer Colin Deppen contributed.